Arched Cervical Pillow
Relieves pain and helps to maintain the natural curvature of the cervical spine and neck contour.
Revolutionary curved design that provides the perfect space for your front sleeper arms to rest, everyone in your household will be pleased with this product. Special memory foam filled with 5 seconds returns technology. Comfortable and durable, cushioning the body and relieving painful pressure points, bringing ultimate relaxation.
Its ergonomic design, is effective to fit the human cervical vertebrae and spinal cord providing perfect support and improving blood circulation. 
With a perfect curved shape design, this memory foam pillow can perfectly place the arm under the pillow to prevent the arm from being pressed during the sleeping journey and causing pain.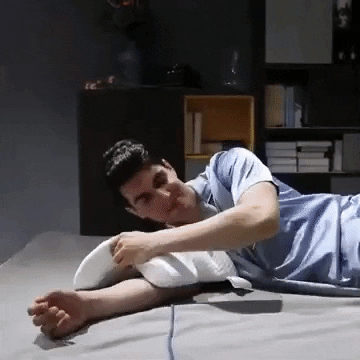 BENEFITS:
ARCHED DESIGN: Raise the head and maintain the natural curvature of the cervical spine. You will feel relax when you wake up.
CAN HELP EASE NECK, SHOULDER AND BACK PAIN:

 

The gentle, contoured slope of this pillow supports the neck and shoulders helping to alleviate any tension or stiffness in the spinal column.
IMPROVES SLEEP QUALITY: Improves circulation for side sleepers. 

It is perfect for back, side or front (stomach) sleepers, eliminating snoring.

PROTECT YOUR ARMS:

 

The unique hollow design at the bottom of the pillow prevents numbness in the arms during sleep.
SWEET COUPLE PILLOW: Our arched brace pillow helps support the weight of your partner's head while you cuddling him/her from behind, keeps your arm from going numb.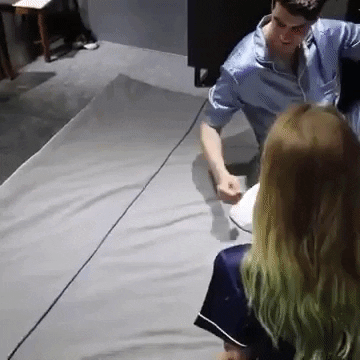 Key Features:
Removable pillow cover, easy to wash.
High-quality slow rebound memory foam.
Unique design
The comfortable touch can relax and improve sleep quality.
The pillow will become warm and soft in cold temperatures.
SHIPS FROM US